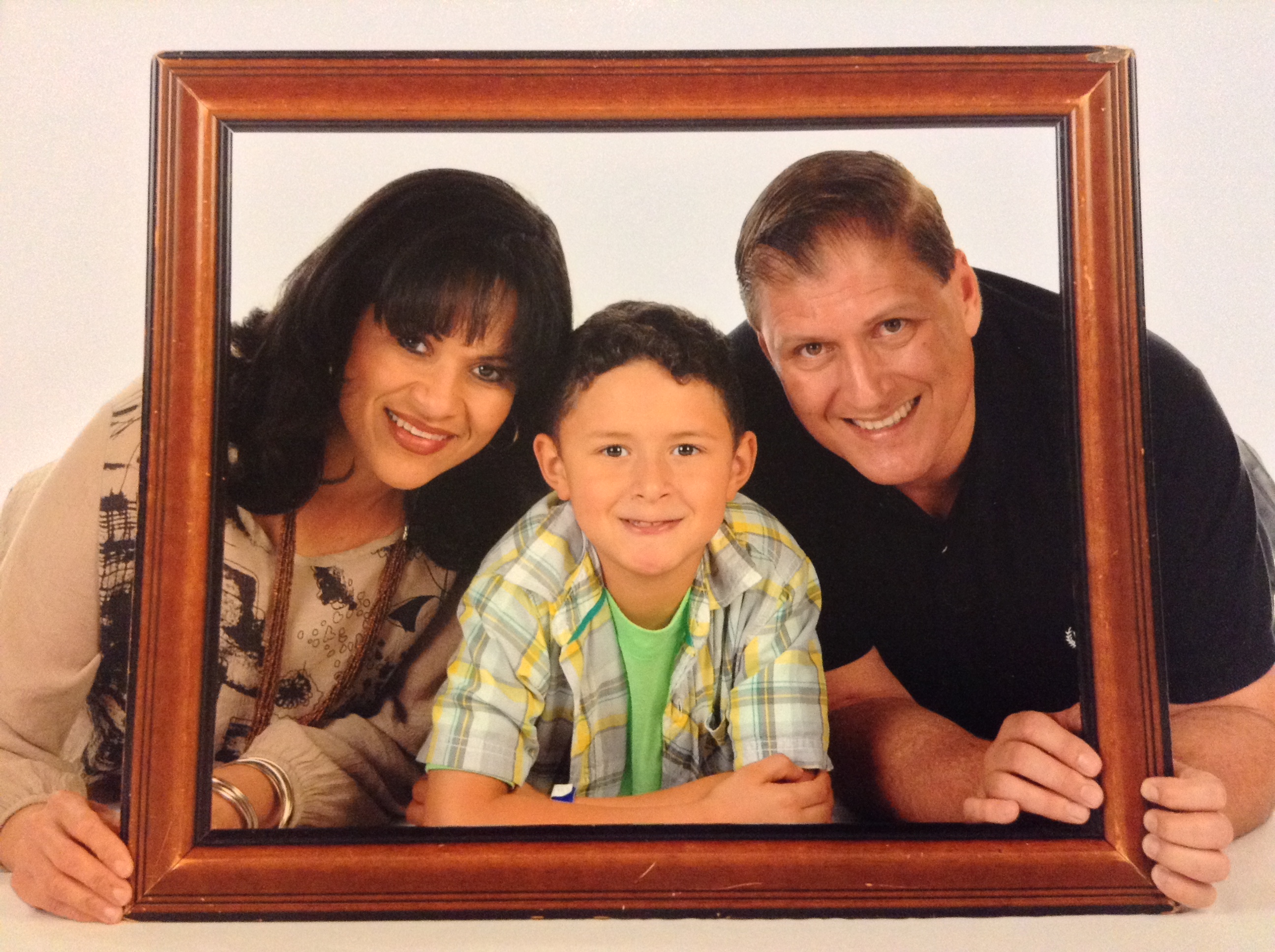 About Los Soldaditos
Los Soldaditos (Little Soldiers) is directed by José and Aileen Rodríguez.  For many years, they have worked with children, teens, and youth
José has over 35 years of experience as a puppeteer, in addition to his expertise in music, acting, directing,  writing, theater production, radio and television. He is the author of three books: "El Arte de los Títeres, Efectivo y Divertido" y "Libretos Cortos Grandes  Resultados Volumen 1y 2".
Aileen was Children's Church Director for 10 years.  Moreover, she worked as a preschool administrator. Additionally, she has experience in theater and music ministries.  Aileen performs as "Estrellita de Amor", the human character of Los Soldaditos
José has a Bachelor's Degree in Finance from the University of Puerto Rico and Aileen majored in Business Administration at Purdue University in Indiana.  In 1996 both answered God's calling to be full time children and family evangelists.
They have continuously updated their skills by participating in specialized trainings and workshops. Also, they have been instructors at local and international conferences for teachers of churches, private and governmental entities.
Their son AJ is now part of their cast as he is already trained as a puppeteer and light technician in their shows.
Television and Radio
For over 15 years, they have been puppeteers and script writers of "Payaso Remi" TV shows in Puerto Rico. In addition, they have produced short kid's stories for radio stations with presenting situations that children face daily. They provide solutions based on the word of God. They also produce the radio show "Los Soldaditos Family Club".  It is a variety show that helps improve the quality of life of children and families. The short stories and the radio show are available free of charge to broadcasters.
Los Soldaditos
Los Soldaditos está dirigido por José y Aileen Rodríguez. Por muchos años han trabajado con niños, adolescentes y jóvenes.
José cuenta con más de 35 años de experiencia en el manejo de títeres, también se ha desarrollado en el área de la música, actuación, dirección, escritor, productor de teatro y director de jóvenes. Es autor de los libros "El Arte de los Títeres, Efectivo y Divertido" y "Los Soldaditos Libretos Cortos, Grandes Resultados Volumen 1 y 2".
Aileen desde muy joven ha trabajado con la niñez. Por más de 10 años fue Directora de Iglesia del Niño y además trabajó como administradora de un centro pre-escolar. Ella personifica a "Estrellita de Amor" quien es la moderadora del teatro de títeres
José estudió Finanzas en la Universidad de PR y ha tomado cursos de actuación, canto y guionista. Por su parte Aileen estudió Administración de Empresas en Purdue University en Indiana. Por varios años trabajaron en el área de la banca, cuando en el 1996 respondieron al llamado de Dios. Ambos dejaron sus profesiones para dedicarse a tiempo completo como evangelistas de la niñez y familia.
Comprometidos con Dios y con la niñez, constantemente toman capacitaciones sobre el desarrollo del ministerio de la niñez en la iglesia y sobre artes creativas. Han sido instructores en conferencias locales e internacionales para maestros de las iglesias y de entidades cívicas, privadas y gubernamentales.
Su hijo AJ, es parte activa de Los Soldaditos como titiritero, técnico de luces y sonido entre muchas otras funciones.
Radio y Television
Por más de 15 años han sido los titiriteros y guionistas de diferentes programas de televisión del "Payaso Remi" en Puerto Rico. Además han trabajado para la radio en Puerto Rico y a nivel internacional. Son los productores de las cápsulas de historias "Aprendiendo a Marchar con Jesús" y el programa "Los Soldaditos Family Club". Ambos se transmiten en emisoras de radio internacionalmente. Las cápsulas y el programa de radio están disponibles de forma gratuita a las emisoras.